Low Cost, Reliable & Secure Colocation in Kitchener – Waterloo
Rack & Data is a leading data center, server hosting and colocation provider located in Kitchener, Ontario. Offering a state-of-the-art facility and a variety of colocation solutions for the fastest growing tech community in Southern Ontario, Rack & Data provides colocation for small businesses that require limited server deployments to large nationwide corporations that have multiple points of presence (PoPs), across the country and the world. Established in 2013, Rack & Data serves a variety of local businesses and customers in the Kitchener-Waterloo, Cambridge, Guelph, London, and Toronto areas.
As a leading data center in Kitchener, Rack & Data was designed and built from the ground up utilizing the most reliable core network equipment from Cisco. This robust backbone is paired with carrier neutrality and high-speed Ethernet and fiber structured cabling to ensure that Rack & Data provides the maximum flexibility and scalability that your online business requires.
Rack & Data provides the most secure and reliable colocation services at extremely competitive pricing. Contact us for a no obligation Rack & Data quote today.
Customizable Racks and Cabinets
All server racks are fully equipped with a UPS, 6000 watts of available power, and optional Ethernet or Fiber connectivity. Cabinets come in a variety of packages from 2U to full-sized cabinet spaces including entire aisles. Rack & Data also provides private suites with custom cages that come fully secured with lockable racks to accommodate even the most demanding business requirements.
State-of-Art Facility
With a facility comprising over 24,000 square feet, Rack & Data provides customers a dedicated server infrastructure with extra attention devoted to power redundancy, climate-controlled cooling and BGP connectivity, that offers unrivaled performance and energy efficiency. Providing 24-hour security, the data center also is equipped with a solar-powered grid located on the rooftop for a more eco-friendly way of reducing the data center's carbon footprint.
24/7 Security
The data center comes outfitted with 24/7 security personnel and a video monitoring system with options for escorted and unescorted access to the building. Customers have 24-hour accessibility to the colocation facility with access-controlled ID badges and biometric scanning for high-security racks and cabinets. Rack & Data understands that protecting customer data is a top priority.
Other Amenities
If problems arise, Rack & Data offers Remote Hands that enable customers to communicate with on-site professional installers for technical assistance and troubleshooting. The data center offers customers a full environmental monitoring system, secured shipping, emergency services, and access to a Meet Me Room to connect to other service providers such as Rogers and Bell. In addition, the installation of satellite dishes is permitted for IPTV backend solutions.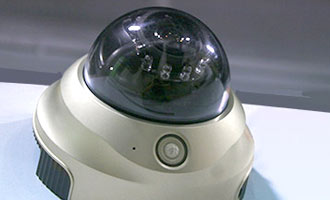 Security
State of the art facility that is always armed and monitored in real time. Offering a secured premise with options for escorted and unescorted access as well as biometric systems for businesses that need higher security requirements.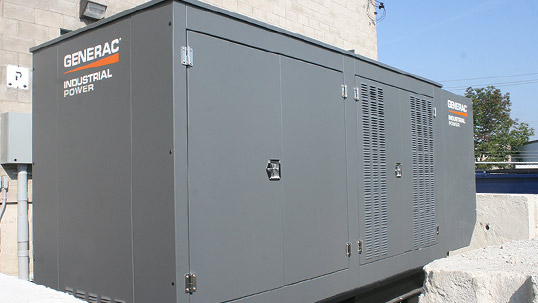 Reliability
Feel secure knowing that gas and battery backup generators provide failover during power outages. Additionally, an advanced fire suppression system with temperature and humidity monitoring helps further protect your investment.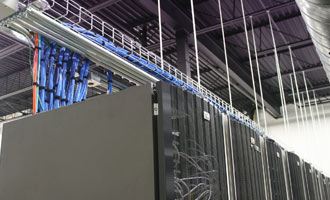 Scalability
Satisfy a wide range of business requirements with customized server rack configurations. Select from a range of flexible rack and cabinet combinations to expand capacity at your pace for increased savings and performance.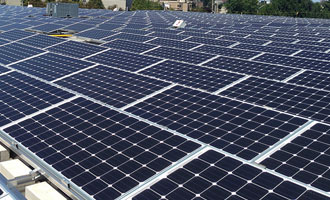 Eco-Friendly
A solar power grid located on the rooftop reduces dependency on the power grid as well as lowering the carbon footprint. Mechanical cooling systems are used for reduced electrical load with reliance on an economizer for additional cooling.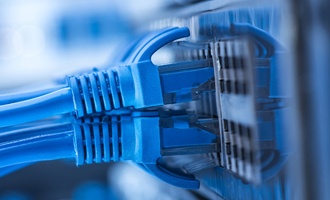 Network
Carrier neutrality allows for internet connectivity from a variety of preferred network providers over a range of cable and fiber connectivity options. Meet Me Room access is available for businesses to interconnect with other companies.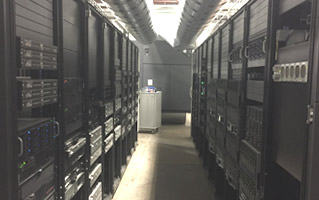 Cooling
Reliable monitoring ensures your IT equipment is protected from thermal overheating. A customized cooling infrastructure with hot and cool rows is integrated with redundant cooling units to allow networking equipment to operate at optimum efficiency.